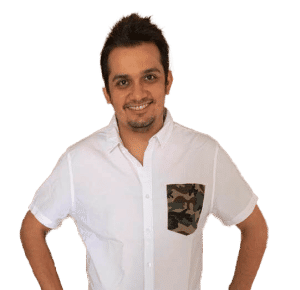 FOUNDER – MACMERISE CELFIE DESIGN PVT LTD
In one phrase, if I should describe Zoho Books, I would say it is an accounting solution for non-accountants. I rate Zoho Books 5/5 and I highly recommend it to my friends and my business circle
About Macmerise Celfie Design Pvt Ltd
Macmerise Celfie Design Pvt Ltd is an online consumer goods company that produces a curated list of stylish smartphone cases, covers, power banks, headphones, and laptop skins, specializing in MacBook decals. Located in the heart of Mumbai, Macmerise attracts superhero fans from around India with its licensed goods from stalwarts like Disney, Marvel, Lucas Films, Warner Bros (DC Comics) Universal, and ICC.
Back in 2012, Sahil Shah, the founder of Macmerise, was about to order a MacBook decal from the US when he realized that the shipping charges were more expensive than the product itself. He did some internet searching to understand how decals are made and made one for his own MacBook, which turned out fabulously.
From then on, creating mesmerizing Mac decals (hence the name Macmerise) became his hobby. Slowly the word started spreading about Macmerise, and this hobby business carved a niche for itself in the industry. With very few companies in India manufacturing decals and licensed mobile cases for the home market, Macmerise Celfie Design is now an important player in a growing market.
With over 35 employees now, the team at Macmerise has a daily routine that includes both processing the orders received from their website and other marketplaces and using their creative energies to design more "macmerised" gadget accessories.
As a CEO who cares for his customers at every step of the journey, Shah oversees the order processing himself and always ensures that orders are fulfilled the very same day.
The challenge
Shah says, "Before getting introduced to Zoho Books, we used Tally to manage our accounting needs. With Tally, multi-platform availability was a major pain point. I use a Mac machine and an iPad, but Tally was not suitable to be used in a Mac environment. Secondly, reports in Tally were not that great. Adding to this, exporting the details of the items that we dispatched in Excel and then importing them to Tally was very time and bandwidth-consuming".
Team Macmerise Celfie Design was looking for a cloud-based accounting platform that could solve end-to-end accounting challenges like invoicing, banking, billing, multiple currencies, multiple branches, and GST filing and streamline their business growth.
Evaluating Zoho Books and QuickBooks, they finally made the call to go with Zoho Books because it offered customization for every module, which QuickBooks did not support.
---
Among the various features in Zoho Books, my personal favorites are the Branches and the ICICI Connected Banking features.
---
The solution
Using Zoho Books sorted out all the accounting and banking challenges that the company faced. Since Zoho Books is completely cloud-based and has a simple user interface, they were able to manage their finances with hardly any manpower required. Importantly, GST filing became a piece of cake with Zoho Books, positively impacting their overall accounting productivity.
"Among the various features in Zoho Books, my personal favorites are the Branches and the ICICI Bank Connected Banking features. We have 4 branches of Macmerise in Mumbai and tracking the transactions done in each branch can easily be handled with Branches in Zoho Books. And with the ICICI Bank integration, managing the cash flow turned to be very convenient. Transactions are automatically reconciled and it works well even for bulk payments," says Shah.
Shah is also happy with the Zoho Books support team, which usually gets his queries answered the same day or the next. And his dependency on his accountants and operations executive for mundane tasks like invoicing and reporting has been drastically reduced as he gets familiar with Zoho Books.
Summing up his experience, Shah says, "In one phrase, if I should describe Zoho Books, I would say it is an accounting solution for non-accountants. I rate Zoho Books 5/5 and I highly recommend it to my friends and my business circle."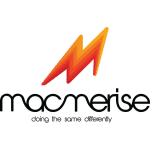 Why Sahil loves Zoho Books
Solved end-to-end accounting challenges
Manage finances with hardly any man power
Features Sahil likes the most
Branches
ICICI Connected Banking